Drink more kombucha,
the easy way
Pour your Beloit Kombucha powder stick in 8-10 oz of water, stir or shake and enjoy!
Pack a stick that packs a punch
Beloit Kombucha sticks pack a bigger punch than traditional alternatives. Keep a couple of sticks in your backpack and enjoy a healthy refreshment anytime, anywhere!
Better tasting, better for the environment
We didn't cut any corners, our kombucha is better tasting, has less sugar, no ACV taste and thanks to its small form factor, it has a smaller carbon footprint.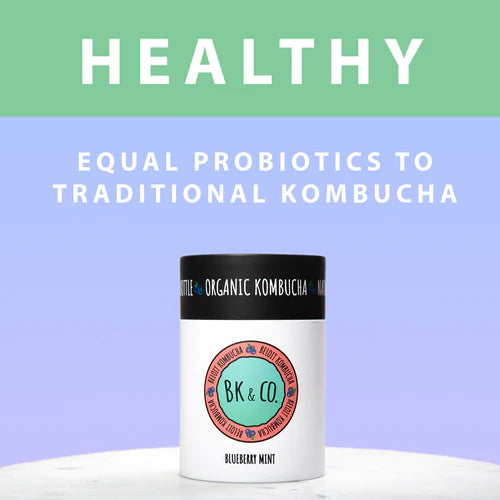 Same benefits, more convenience
We all know we should be good to our gut, but sometimes drinking kombucha isn't so easy - clunky glass bottles, expensive price tags, extremely short shelf life.
At Beloit Kombucha Company, we believe supporting gut and immune health should be as easy as pouring powder in a glass of water
— so that's exactly what we've made
Contact us
We're interested in hearing from you! Whether you're a retailer, wholesaler or distributer – leave your information and we'll get back to you within 24 hours!
635 3rd St. Beloit, WI 53511